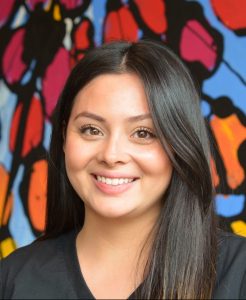 Melissa
Dental Hygienist
Wendy Campbell
Absolutely the best dental care I've ever experienced. Steve is knowledgeable, kind, and compassionate - and he has a sense of humour to boot! The office is meticulously clean and is filled with Steve's cool artwork!! The bite adjustment that Dr. Steve performed has been life-changing in treating my migraines and jaw pain. I can't say enough about how great Steve and all the staff at NEO dental are. I've found my forever dentist.
H. E. Ralph
Very thorough and caring. Plus it really is like being in an art gallery! Dr. Thordarson is immensely talented on many levels.
Steph Hutton
I decided to give them a try after seeing a very cheeky Christopher Walken joke as an advertisement for walk-ins, the best decision a joke has ever led me to! Dr. Steve identified an issue causing migraines within my first visit, game changer! Give them a try!