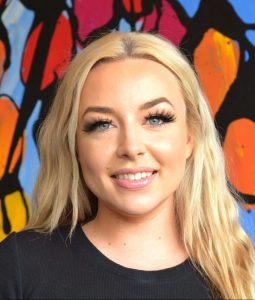 Zoe
Dental Assistant
Ariana King
My whole life I loathed going to the dentist. Not anymore. I made the biggest investment of my young life in veneers and I couldn't be happier. Never thought I would have a perfect smile and am in disbelief every day that it's real. Steve is a true artist in every sense.
H. E. Ralph
Very thorough and caring. Plus it really is like being in an art gallery! Dr. Thordarson is immensely talented on many levels.
Steph Hutton
I decided to give them a try after seeing a very cheeky Christopher Walken joke as an advertisement for walk-ins, the best decision a joke has ever led me to! Dr. Steve identified an issue causing migraines within my first visit, game changer! Give them a try!